Services
Exibition
Stall

Shop
Signage

Kisok
LED

Pop Rocks
& Stand

Shop
Merchandising

Window
Graphics

Vehicle
Graphics

Activation
About Us
We are small. We are focused. We are GMC.
Graphic Media Company is the subsidiary of graphic art enterprise, the parent enterprise based in Pakistan established as a family run screen printing industry company in 1977. GMC has started dealing with corporate clients since 2007 and in this short span of time it stand out many advertising companies having existence from 80's & 90's GMC is a total BTL Solutions provider consultancy and being OMA of the companies. GMC has got in-house production, uses latest technology and keep our self up to date with state of art equipment. GMC has been working as OMA of many companies.
Meet The Team
Faisal Imran

Group Head

Faisal Imran Siddique has 9 years of experience in Textile and Advertising. In 9 years of experience served 5 years in GMC in different departments and currently working as Group Head from last two years. During that span of time I develop goals, strategic plans, company policies, and make decisions on the direction of the business as well as play a significant role in the mobilization of outside resources. That entire scenario found the GMC place where I enhance my competences and explore my abilities fully and most favorably admired by company at every step. In GMC we are not doing just business, we are building up our business partner's creative and innovative look through our dedication and efforts.

Saqib Mushtaq

Group Manager

Saqib Has Done MS (Marketing) from Institute of Business Administration, UET Lahore. Saqib Says: GMC is a platform where I started my Professional Career and in a competitive environment GMC provide me various opportunities to flourish me to compete with market. I started my journey in GMC as Client Service officer and by rewarding my efforts GMC Promoted me as Group Accounts Manager. We think of GMCas a community Shaped and led by its employee who works creatively within a framework of shared values and goals. Our core value is to provide quality and timely services to our client.





Sikandar Ali

Designer

Sikander has spent most of his working life between GMC LH Pak . He has over a decade of experience in graphic designing .GMC has given him a chance to show his skills as a graphic designer in 2012 and founded him a loyal and valuable employee of GMC. He has completed several projects of many corporate clients timely and efficiently. GMC has promoted him to Head of Designing Department for his outstanding performance during his job with GMC. Experience and etiquette that is not so easy to come by… even if he does say so himself.
Some Brands We Have Worked With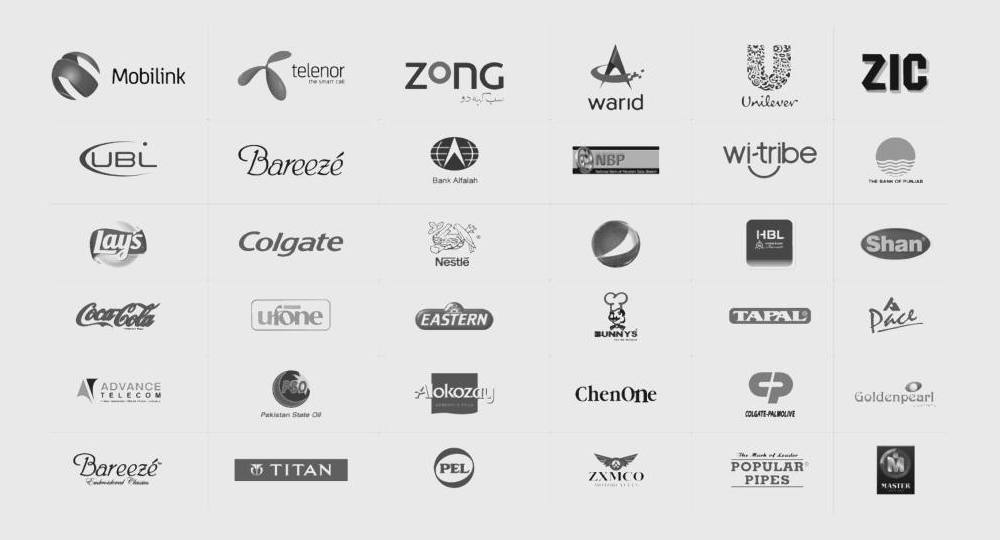 Contact
If you would like to get in touch, drop us a line via email, call, or use the contact form below.
Email
Telephone
+92 345 7111010
04236299413
Address
GMC
Head Office #G3
33 Queens Center
Queens RD LHR
Lahore, Pakistan
How to find us